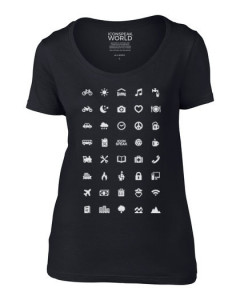 What do you do, when you get stranded in Vietnam with your motorbike and are desperate for help from a mechanic? Two Swiss adventurers found themselves in that situation and thought it would be a great idea to have some icons with you all the time to communicate with others to overcome language barriers. They came up with the Iconshirt!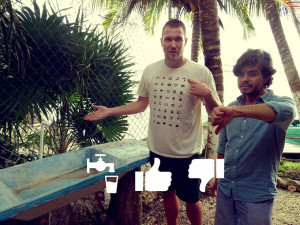 That's how IconSpeak got started. The shirt is an easy tool to use abroad. Just point out the icon that fits the situation and you'll get what you want.
I'm going on a cruise in the fall, I think this would be a great opportunity to try the shirt. I'll practise in my own country first. Let's see if people guess what problem I have by using my T-shirt 🙂
Thinking about this awesome shirt… It may serve more than just the language barrier. You could use the shirt for fun games on a rainy day. Trying to guess what's on someones mind by using the icons.
If you want to know more about IconSpeak… visit their site